(Atlanta Financial Center)
3343 Peachtree Rd NE Ste 145
Atlanta, GA 30326
United States


678.224.1413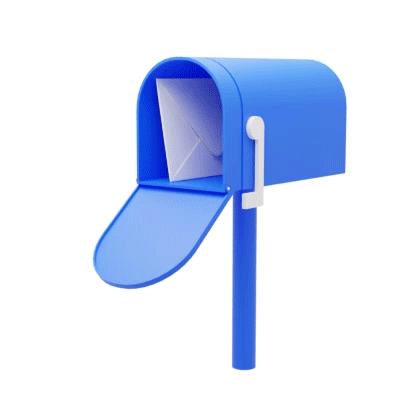 DCappella is Disney Music Group's premier a cappella singing sensation featuring 6 world class vocalists. Known for their reimagined classics from the Disney songbook
DCappella is Disney Music Group's premier a cappella singing sensation featuring 6 world class vocalists. Known for their reimagined classics from the Disney songbook, the group originally came together as a result of a nationwide search for the best vocal performing talent in a cappella and stage. Since their debut on the "American Idol" stage during Disney Night in 2018, DCappella has completed a 40-city tour through North America and parts of Canada, and they sold out an 18-city tour through Japan.
Contemporary a cappella pioneer Deke Sharon is the group's co-creator, music director, arranger, and album producer.
A
NTONIO FERNANDEZ
Voice Part: Vocal Percussion
Antonio Fernandez, born and raised in Seattle, Washington, has been performing for over 16 years. Antonio started his professional a cappella career moving across the country, performing as a vocal percussionist and singer in American Music Machine at Disney World from 2015 to 2017. He is a four-time Contemporary a cappella Society Association award winner since 2016. In his time off from DCappella, Antonio composes and produces music from his home recording studio. He hopes his journey inspires others to wish upon a star and realize that no request is too extreme.Antonio's favorite a cappella song to perform live is "Drive" by Bobby McFerrin and his all-time favorite Disney song is "When You Wish Upon A Star".
JOE SANTONI
Voice Part: Bass
Joe Santoni has had the pleasure of performing for over 15 years both professionally and academically. Throughout his music career he's had amazing opportunities come his way. Some of his performance credits include performing in over 3 professional operas, benefit concerts, various a cappella groups as well as an elite LA choir called the LA Choral Lab. Performing alongside the LA Choral Lab he's sung in the 'Legend of Zelda: Symphony of the Goddesses' at the Dolby theater in Los Angeles, and had the pleasure of singing on 'The Nun' from the James Wan conjuring universe.
Joe's hometown is Port Huron, Michigan where he grew up and went to college for opera and has since moved to Los Angeles to pursue his career in singing.
One of Joe's absolute favorites songs to perform a cappella has been "When She Loved Me" from 'Toy Story 2'. Since childhood "When You Wish Upon A Star" has always had a fond place in Joe's heart and continues to be his favorite Disney song.
KALEN KELLY
Voice Part: Mezzo
Hailing from Jacksonville, Florida, Kalen Kelly has been performing nearly her entire life, having begun at the young age of 3. Kalen has been performing professionally in Orlando for nearly 6 years and has travelled the world to places such as Canada, Japan, The Philippines, Mexico, and all over the United States.
In that time, she has performed with artists such as Shania Twain, Loren Allred, and JJ Grey and Mofro. Kalen was in the opening cast of 'Sing It', a contemporary pop a cappella show, performed the role of Martha May Whovier in Universal's 'Grinchmas Musical', as well as a singer in the Hogwarts School Choir and a singer/dancer in 'Celestina Warbeck and the Banshees' in the 'Wizarding World of Harry Potter'. She has been a featured National Anthem singer at many local and state sporting events since the age of 4 and has been the recipient of multiple Overall Talent awards from the Miss Florida Scholarship Organization.
As a Disney Annual Pass Holder for 7 years, Kalen can frequently be seen playing in the Parks wearing a Star Wars tee shirt on her time off.Kalen's favorite song to perform a cappella is "Kiss from a Rose" by Seal and her favorite Disney song is "The Imperial March (Darth Vader's Theme)" by John Williams.
MORGAN KEENE
Voice Part: Soprano
Morgan has been performing professionally for 6 years; however, she has been singing and dancing on the stage since age 3. A native of Atlanta, Georgia, Morgan has lived in numerous places and has spent the past few years in New York City where she was cast in the first Broadway National Tour of 'Newsie's' as the show's leading lady, Katherine. Along with performing in 'Newsies' for over a year, she has had the privilege to perform alongside many Broadway stars in multiple shows and workshops.Morgan's favorite song to perform a cappella is "Greedy" by Ariana Grande and her favorite Disney song is "Into the Unknown" from Frozen 2.
ORLANDO DIXON
Voice Part: Baritone
Washington D.C. born Orlando Dixon has been performing for 20 years. After graduating Berklee College of Music, Orlando began focusing his attention on songwriting and vocal production, achieving credits that included a Top 20 record on Billboard's Urban AC chart (2011), and working with the likes of Grammy Award Winner Regina Belle. Simultaneously he began building a buzz on YouTube amassing a following of 29k subscribers and 3M total video views, resulting in being discovered and selected to audition for NBC's 'The Voice'.
As a member of both Team Usher and Team Adam, Orlando finished as semi-finalist (Top 32), finishing one battle shy of the live play offs. His stint on the show led to work as a background vocalist for Zac Brown Band, 'The Tonight Show with Jimmy Fallon', One Republic and K. Michelle. In 2014, as a recipient of an Artist Grant, Orlando independently released his debut studio album titled "Listen", which included his signature song #BlackBoyJoy, a truth telling narrative about the challenges faced by people of color today and resilience in the face of adversity.Orlando's favorite song to perform a cappella is Stevie Wonder's "Knocks Me Off My Feet" and his favorite Disney song is DCappella's version of "You'll Be in My Heart".
RJ WOESSNER
Voice Part: Tenor
Born in Chicago and raised in Indianapolis, RJ has been performing professionally for 10 years and singing since the age of 12. He has taken part in such projects as Vocalosity (tenor – 1st & 2nd national tours) and Disney Concert orchestral tours throughout China and Taiwan as a lead vocalist with the Shanghai Philharmonic, Wuhan Philharmonic, and Evergreen Symphony. RJ has appeared on TV in episodes of "The Sing Off "(Season 2 – Berklee Pitch Slapped), "One Life to Live", and "Saturday Night Live". His film & theater background includes appearances in many NYC indie films & theater world premieres.
As a voice over artist, his work includes narrating TLC's "My Kid's Obsession" as well as dozens of ad campaigns for clients like Coca-Cola, Google, and Bud Light during the NFL Playoffs. He's voiced additional characters (ADR) on feature films and television for "The Marvelous Mrs. Maisel", "Green Room", and "A Walk in The Woods". RJ has provided background vocals for Bastille, Josh Groban, and Jim Carrey. As an arranger, he was a 2018 Contemporary A Cappella Recording Award Nominee (CARA).RJ's favorite Disney song is "Colors of the Wind" and his favorite song to perform a cappella is "It's So Hard to Say Goodbye to Yesterday".