(Atlanta Financial Center)
3343 Peachtree Rd NE Ste 145
Atlanta, GA 30326
United States


678.224.1413
Darron Moore and The 14th Floor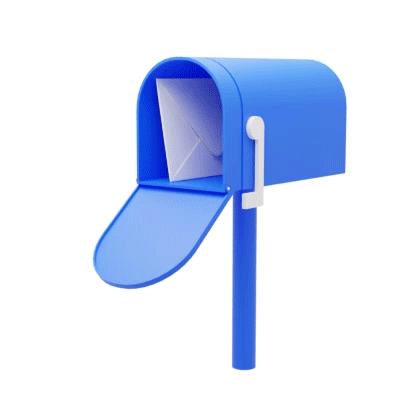 Known as Detroit's favorite Son, Darron continues stand high 'UP ON THE 14TH FLOOR!'
Darron Moore is an Urban R&B performer and Luther Vandross Tribute Artist.
Darron currently performs as a solo artist and is also the lead vocalist in his 14-piece band, The 14th Floor.
A born entertainer and one of Detroit's most popular and celebrated performers, the multi-talented and  captivating Darron Moore, is an American Treasure. An evening in concert with Darron Moore puts you ringside, where Darron's charismatic stage presence and engaging wit takes you on an unforgettable ride through the spirit of music.
  With a stage presence that appeals to a cross section of music lovers, Darron blends the sounds of Funk, Jazz, Motown, Pop, un-adulterated Soul, and gives it his own special flavor!
  Darron Moore is currently performing a tribute show to Luther Vandross. It is a very special tribute show featuring Luther Vandross's best known and greatest hits. The show brings to life the soul-stirring sounds of Luther Vandross' legendary performances and honors the brilliance and music of one of R&B's most beloved singers.
  Darron Moore performs Luther's greatest hits such as "Dance with My Father," "Never Too Much," "A House Is Not a Home," "Glow of Love," & more! When ask if he sounds like Luther Vandross, he said, "I don't try to sound like Luther. I just honor his music." Enough said.
  Darron Moore was born on January 16, 1958 in Washington D.C. He grew up in Detroit, Michigan. This talented R&B singer continues to demonstrate his unique ability as a record producer and song stylist capable of interpreting material from literally every part of the musical spectrum. Darron Moore covers songs by The Temptations, Benny Mardonnes, Evelyn Champaign King, Sade, Maroon 5, and even Madonna.
  From the age of three, the entertainment bug bit Darron Moore. He would enjoy putting on impromptu shows in the family living room and singing on the street corner with his friends. Darron grew in musical maturity.
Writing, recording, and performing music, with love as a central lyrical theme, has been at the core of Darron Moore's work. During his teenage years, Darron Moore began singing with local bands and gaining the kind of on-stage experience that provided a strong foundation for his emergence as a recording and performing artist.
Growing up experiencing and being apart of the Motown sound, 'The Sound of Young America," Darron Moore has embedded the Spirit of Motown. It reflects in his live performances.
  Influenced by artists such as Marvin Gaye, Stevie Wonder, The Four Tops, The Fantastic Four, Lamont Dozier, Smokey Robinson, The Supremes, and other great performers, Darron Moore has developed his own style and unique flavor.
  Darron Moore has formed and performed with a number of bands, 'The Sons of Soul', a band he organized in elementary school, 'The Exceptions', which was a High School R&B group which later began a gospel group, and currently, as of 1973, Darron Moore and The 14th Floor.
  After 1973, Darron Moore started performing as a solo artist. The name of his band was, The 14th Floor. Fourteen musicians made up The 14th Floor. The band consisted of the bass, lead guitar, drummer, two keyboard players, two violinists, a percussionist, Sax, French horn, Trombone, and three background singers. The band has since changed formats over the years.
  His father, the late visionary, Leroy Moore, managed Darron. Leroy Moore named the band. Leroy Moore had an office in the prominent Detroit Renaissance Center in downtown Detroit on the 14th Floor. At that time, many high profile Detroit Companies had offices on the 14th Floor. If you needed something, you went UP to the 14th Floor to make it happen…, even if you were on the 40th floor!
  Leroy Moore believed that his band, Darron Moore and the 14th Floor, like the companies on the 14th floor of the Detroit Renaissance Center, should be high profile and upscale. Therefore, at his insistence, Darron Moore and the 14th Floor has always remained to this present day, one of the most entertaining, best dressed, and most celebrated bands in Detroit.
  Darron Moore and The 14th Floor Discography include Love's Flight, Love's Flight Reflections, Darron Moore and The 14th Floor Live!, and A Real Christmas, Forever, For Always, For Luther, Undercover, and Night On The Town.
  Darron Moore continues to grow. He is an executive record producer and songwriter with his own independent label, Dana Day Records. Moreover, he is now promoting and organizing concerts for public and private events.
Known as Detroit's favorite Son, Darron continues stand high 'UP ON THE 14TH FLOOR!'